Certification not might necessarily mean a new job role, higher pay, or promotional, even though that might be the case in some instances. Learning is an active part of our everyday lives as humans and therefore this no different in our professionals. Maintenance and Reliability Certification Program.
There are lot of certifications in the industry to became a Certified Reliability Professional. Some of these certificates matter a lot when you are working in the industry or some bigger organizations. Some of the best Certifications are CMRP (Certified Maintenance & Reliability Professional), CMRT (Certified Maintenance & Reliability Technician) and CRE (Certified Reliability Engineer) etc., 
Certified Maintenance and Reliability Professional
The Certified Maintenance and Reliability Professional (CMRP) Program is leading credential for certifying the knowledge, skills and abilities of Maintenance, Reliability and physical assets management professionals.  
The CMRP is the only Certification Program of its accredited by the American National Standards Institute (ANSI), which follows the globally-recognized ISO Standards for its accreditation purposes. Therefore this certification is developed to assess Professionals aptitude with the Five pillars of SMRP (Society for Maintenance & Reliability Professionals) Body of Knowledge (BoK), which includes Business & Management, Equipment Reliability, Manufacturing Process Reliability, Organization & Leadership and also Work Management.
Whether you are seeking to become certified as a CMRP or focused on mastering the Knowledge, you need to implement a successful reliability improvement and improvement and monitoring program, SkillStride Training provides the perfect training style to achieve your goals.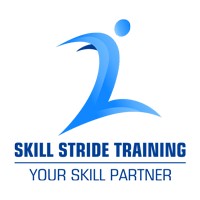 Certified Maintenance & Reliability Technician
The Certified Maintenance and  Reliability Technician (CMRT) Program is leading credential for certifying the knowledge, skills and abilities of Maintenance & Reliability  professionals.
 The Certification assesses the Knowledge and skills of those responsible for preventative, predictive and corrective maintenance – Multi-skilled individuals who play a critical role in the success of Organizations World Wide. Earning the Maintenance and Reliability Certification credential indicates that you have achieved a level of ability consistent with the requirements for competence on the job as well as multi-skilled maintenance and reliability Technician. 
The CMRT exam tests competency and knowledge of specific tasks within 4 domains. They are Maintenance Practices, Preventative and Predictive Maintenance, Troubleshooting and Analysis and Corrective Maintenance.
Certified Reliability Engineer
A Certified Reliability Engineer is a Professional who understands the principles of performance evaluation and prediction to improve product / systems safety, reliability and maintenance. 
CRE uses engineering, probability, statistics, and other tools to ensure that their products and systems are more efficient and reliable. Therefore, the CRE deals with the quantitative and analytical skills employed by reliability engineers to manage reliability and risk. In conclusion, the CRE is a technical qualification that's worth a hard look for the career-minded, technically inclined maintenance or reliability Engineer. 
Benefits of Certification 
Below are some of the benefits you could derive from being Certified 
Sets you apart from your peers and also competition.

Build your Confidence level on the subject. 

Greater Effectiveness on the Job.

New Opportunities.

Better chances of Earning and also Promotions.

Put some Credibility to your name on the Global Scale.

Opportunities for continuous Improvement.